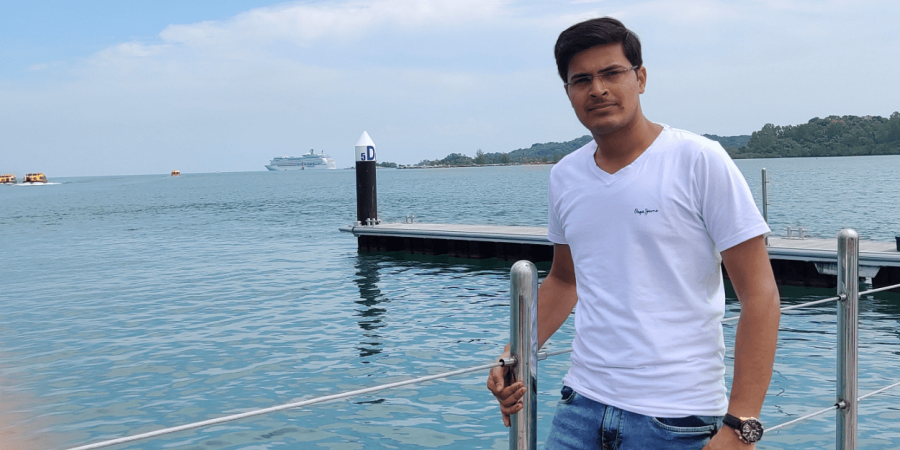 "allindiainfo was started to solve one problem of the market but today we have many solutions for the Indian Business Sector" says Nitin Modi
Tell us something about allindiainfo.in? How was it started?
All India Info is a platform that collects the information about the businesses across the pan India and helps them grow their business. For customers, allindiainfo provides them with the details of business information and helps them to fulfill their requirements. All the businesses registered at allindiainfo are manually verified and are provided with a dedicated business webpage.
All India Info is fully dedicated to the business sector of India. The USP of allindiainfo is that it is fully transparent and every listing and detail is manually verified. We are constantly innovating new techniques to Help Growing Indian Business. As in, we have launched our first app for Android users to check Price Lists on mobile for a better viewing experience on the go. Now you can create your own business webpage and check price lists of Indian brands.
From where you got all this passion for your business?
Nitin – After completing my bachelor's degree I started working with my brother in the field of Tools market and I joined his business where we used to buy and sell products as per the price mentioned on the price lists. Price list is not available to everyone easily and most importantly price lists renew every year and it takes a lot of time to reach every person. I was aware of the value of the price list and that's why I created my own website where everyone can easily find the price lists at one place and that's how allpricelist.in started. I know in this field there are many competitors in the market but I choose the different way to solve the customer's problems to become reliable.
Then I started exploring about price lists. My interest and passion made me gather all the knowledge about price lists from every source. I knew the values of all the materials, tools, hardware according to the prices of the Price list. I was extremely aware of the importance of Price list for a high pace world. I always had an enthusiasm towards price listing. We always aimed for a better convenience for our users which resulted in so much love from them. We have always ensured to give the best facilities to our visitors.
Why did you choose to name your business allindiainfo.in?
Nitin Modi – As we started with allpricelist.in and we have received a very good response from the people then I thought of taking my venture to a next step then we had to shift to allindiainfo.in with a whole lot of new features with the old ones. In June 2019, we decided to start 'allindiainfo.in' to promote 'Make in India' so even small scale businesses could get themselves registered and grasp more customers as we have provided paid as well as free packages. As you can see in our Logo above, the 'I' in the map of India stands for 'Info' across India. Our focus is to bring each and every customer as well as business at allindiainfo where they can connect amongst themselves.
As in the 21st century, growing business without the vision of online can be a dream far from reality. allindiainfo.in have come with so many new features and new ideas with the same concept. It is now a B2B and B2C website which brings manufacturers, dealers, suppliers, buyers, customers at a single platform to help them achieve their milestone. We have seen that huge B2B websites were charging much higher prices for premium listings. Their packages vary from 30,000 to 3,00,000 but we are offering premium packages at a very economical price range. We provide so many new opportunities for startups to conquer.
Now you can explore our website and can do the following things:
1.   Add your Business and make your business presence online.
2.   Check or download the latest price lists to stay up to date with market trends.
Today we have thousands in number of visitors on our website daily. In four years we received so many responses and love from our users. Most of the businesses that registered with us are happy and satisfied with our services and their number of visitors which is provided by our website. We provide a full page of details for your business website which will help your customers to find you easily.
Investors are urged to know about your company. What you would like to share with them?
Nitin – You must invest in our business because you will be surprised after you check our website as we come up with so much information on a single website. We help businesses to stay up to date regarding current market trends through our business listing. We are approaching you to invest because our company can help you make some pretty bucks when it will reach just one level above. For that we would like you to invest because if we think from a Customer's point of view, a customer can be anyone, a business owner can be your customer or an end user can be your customer. Every customer visits online and tries to search for the businesses for their buying requirements in the whole country, hence it is mandatory that the businessmen must list their businesses on allindiainfo.in. So if our business once touches that peak after you will invest, our business will be your cash cow.
What are your future prospects?
Nitin – I want people to know the power of online business marketing. I want even a very small scale businessman to come online and grow their business from the local area to pan India.
I want to offer them a platform which is user-friendly & transparent for them. I assure my users to offer packages at a very genuine rate. Everyday I give my best to grow and expand my business which could result in helping business owners.